Andres Gutierrez de Cos '07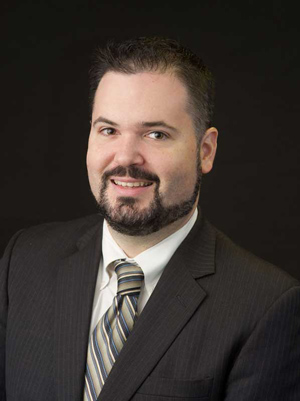 How would you describe your Delaware Law School experience?
I felt cared for and respected by all, and learned from great professors who more than prepared me for taking the bar exam. At Delaware Law, all the resources a student could ever need are available – it's up to you to take advantage of them.
What unique opportunities did Delaware Law School provide to you?
The law school was not only conveniently located to my home, but also offered me a generous scholarship which helped me finance my education.
What was your favorite law school class and why?
That's tough. While I didn't enjoy my litigation clinic class – it certainly wasn't my favorite - it was by far the best class I took. The materials and professors prepared me for practice more than any others; I still thank the professors from that class when I see them.
What has your post-law school experience/career path been?
Following graduation, I was an insurance defense lawyer for a few years before opening my own plaintiff personal injury practice, which I have had now for about five years. I've gone from working out of my bedroom on a handful of cases, to having five full-time staff and a caseload of about 150 cases.
What value would you place on a Delaware Law degree?
My degree has tremendous value; as much as one from any other school in the area. Especially in Delaware, a Delaware Law School degree carries with it tremendous prestige because so many well-respected members of the judiciary and bar are alumni. And let's be honest, the biggest value is that my income is totally different than if I hadn't gotten a law degree!