Brittany Giusini '14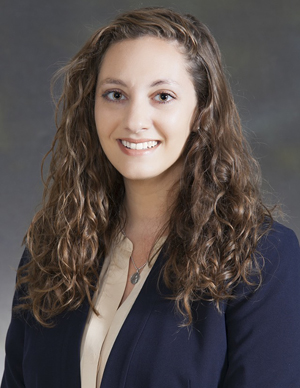 Can you share a memorable moment from your time at Delaware Law?
I was fortunate to be the Editor-in-Chief of the Delaware Journal of Corporate Law and in this role, I learned so much about Delaware corporate law. I find that I use the real-world experience I gained at Delaware Law in my daily practice.
Can you describe your law school experience?
My time at Delaware Law was one of the best of my life –it changed me as a person. The involved, approachable, helpful, and caring professors changed my perspective and instilled in me a desire to give back through community service.
What influence did attending Delaware Law have on your career path?
Before entering law school, I wanted to practice in Philadelphia after graduation. After being selected to be a Wolcott Fellow, a clerk for a Justice of the Delaware Supreme Court, I changed my mind about my desired area of practice and location. In addition, Delaware Law School opened up my eyes to the practice of corporate law.
What advice would you share with prospective students?
I would suggest prospective students visit all of the law schools that they are interested in attending and try to get a feel for the people. The people make all the difference. The community at Delaware Law School contributed immensely to my success. This concept is also transferable to choosing a career path. A job is a job, but you have to like the people you work with in order to create a successful career.
Can you describe your involvement in the Trial Admissions Program (TAP)?
I had a high undergraduate GPA, but my LSAT score was not great. Fortunately, I was accepted into the Trial Admissions Program at Delaware Law School. During this program, I took an introductory six-week course. The experience helped me greatly as I started the first semester of law school. I had gotten my feet wet and already learned how to write a brief. It was a program that was only offered at Delaware Law.
How did your time at Delaware Law School help with your post-graduation job search?
Delaware Law alumni genuinely want to help fellow alumni. Our alumni base helps students make connections and land a job. It's a rich network of people, and this sets Delaware Law apart from other schools in the area.