John Cirrinicione '07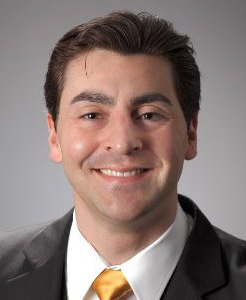 How would you describe your Delaware Law School experience?
My time at Delaware Law was defined by the development of relationships – with peers and professors. It was a positive, relationship-building experience and I continue to reap the rewards of these lasting relationships. I don't think I would have found this anywhere else.
What factors influenced your decision to attend Delaware Law?
I was accepted at another local law school and Delaware Law, attended open houses on both campuses, and was impressed by both. But, the welcoming feeling I had and warmth of those with whom I interacted at Delaware Law during the decision-making process made the decision easy for me – it had to be Delaware Law.
Can you describe your Introduction to Trial Advocacy Program (ITAP) experience?
It shaped and reaffirmed my passion for trial law and had a lasting impact on me. It instilled respect in me for the trial process, bolstered my confidence, and gave me a leg-up over my peers when I entered the practice of law.
What advice would you share with prospective students?
When selecting the right school for you, trust your gut about the environment in which you'll learn the law. Wherever you go, you will have financial obligations, stress, and a rigorous experience, but the campus, and the people you experience law school with, can make all the difference.