Rand Spear '83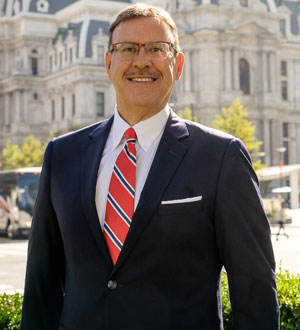 Why did you choose to attend Delaware Law School?
As I looked at law schools, I found others to be impersonal, whereas Delaware Law seemed warm and accommodating: The hours of the classes were good, as were the professors. All were involved in helping students succeed. Even the dean had an open door policy - he was accessible and very supportive. It was an excellent experience.
What advice would you share with those who are entering law school?
The legal field is very competitive, and you need to put the effort forward to create a good work-life and the ability to earn a living. You don't have to practice law – a law degree will give you the tools, confidence, and competence to go into any area, any business, and be successful. Having a law degree separates you from the rest of the population: People will be interested in what you have to say, in your advice, and you'll be much more in demand, whatever your profession.
How do you view the role of Delaware Law School in the local area?
Delaware Law graduates are very bright and seem to have more of business sense than other law school graduates because of the practical aspect of how Delaware Law teaches; it produces graduates who are well-rounded and not just book-smart, but real-world-smart and that is what it takes to be successful today.