Renae Axelrod '91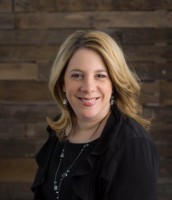 How would you describe your Delaware Law School experience?
From my first contact with Delaware Law, I was impressed by the welcoming feeling I got – the school embraced me. My transition to law school was helped by the fact that everybody - from the dean and faculty to student and members of the advancement office - went out of their way to ensure that I was successful in school and, following graduation, as an attorney.
How would you characterize the value of a Delaware Law degree?
It's invaluable. The many law school programs and clinics, and the supportive faculty and staff helped instill confidence in me and taught me valuable skills. Being a law student taught me how to think, how to analyze; being a lawyer has opened many doors for me.
What advice would you share with prospective students?
Follow your dream and go for it! Getting a law degree is the best investment you'll ever make in yourself and as a Delaware Law student you'll receive a well-rounded education, be given tremendous opportunities, and benefit from many law school connections.