Suzanne Lufadeju '11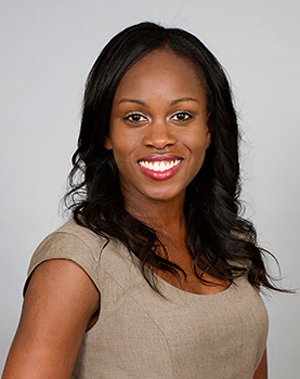 How would you describe your Delaware Law School experience?
It was great! I participated in the Trial Admissions Program (TAP) the summer before I was accepted and enrolled in Delaware Law, and I gave birth to my second child the week before the TAP finals. It was a challenge, but I managed it. That fall, I enrolled in the part-time program, which I completed in four years. It was a great option for someone like me with a young family.
What has your career path been following law school graduation?
It was influenced by a law school externship that I was fortunate enough to participate in. While in school, I was a Wolcott Fellow for Delaware Supreme Court Justice Holland, which was an amazing experience that built my self-confidence and helped me grow tremendously. During my clerkship I interviewed for a job at DuPont, and was offered a position at the end of my clerkship. I was at DuPont until I joined Ballard Spahr LLP, one of DuPont's outside law firms. My Delaware Law contacts have supported me through my career and made all of the difference.
What advice would you give to law school students?
Relationships with your law school peers are important and you should nurture them. You never know who may be able to generate a referral, help you network, or provide you with a professional sounding board. Your law school relationships can be both personally and professionally enriching, and lead to opportunities you have never even dreamed of.