Health Law Regulatory Analysis & Compliance Certificate
Program Overview
Delaware Law offers entirely online graduate-level certificates in corporate law or health law with a concentration in regulatory analysis and compliance. Designed for professionals who seek specially focused course-work in compliance, our graduate certificates provide students with in-depth coverage of the elements of a compliance program, the laws and regulations impacting healthcare or corporations, and how to effectively build a compliance and ethics program in an chosen industry.
Our compliance-expert faculty and cutting edge curriculum allows students to work through real-world simulations to learn the elements of an efficient and effective compliance program and resolve compliance and ethics issues. During the capstone course, students will prepare a complete compliance program.
---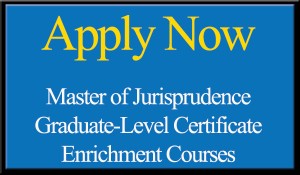 ---
ONLINE Health Law Certificate in Regulatory Analysis & Compliance
The graduate-level certificate in health law is designed to provide nurses, healthcare professionals, and other allied health professionals with the practical skills and knowledge necessary to transition or advance in healthcare compliance and related fields. This program is designed for those seeking graduate-level training that will make them competitive candidates for leadership positions in:
Hospital compliance
Privacy compliance
Medical regulatory affairs
Pharmaceutical regulatory affairs
Healthcare information management
Fraud, waste, and abuse
Nursing home administration
Become a Certified Compliance Professional
Eligible students can seek the further credential of becoming a Certified Compliance & Ethics Professional (CCEP) or Certified in Healthcare Compliance (CHC). Upon successful completion of Delaware Law's Compliance Certification Board (CCB)-accredited coursework, eligible students who graduate with a minimum grade point average of a 3.0 are exempt from the 1,500 hours of work experience in a compliance-related field normally required for eligibility to take a CCB exam.
Online, Flexible Scheduling
This online certificate program accommodates the working professional who seek to improve employment opportunities or to simply keep pace with changing regulatory requirements. The program can be completed part-time. Students may choose to work at their own pace and complete the degree in as many as three years.
Curriculum
The program requires 15 credit hours of coursework. Some of the exciting courses offered include: Corporate Compliance & Ethics, Compliance Rules & Standards, Healthcare Compliance and Ethics, Introduction to Health Law & Policy, Corporate Deviance, Healthcare Business Transactions, and Healthcare Quality & Liability.
Explore the Course Descriptions for our certificate programs.
Example of Health Law Regulatory Analysis & Compliance Certificate Curriculum
| | | | |
| --- | --- | --- | --- |
| Term | Course # | Course Title | Credits |
| Summer | MJD 723 | Healthcare Compliance & Ethics I | 3 credits |
| Fall | MJD 6028 | Healthcare Regulatory Compliance: Rules & Standards | 3 credits |
| Spring | MJD 724 | Healthcare Compliance & Ethics II | 3 credits |
| Spring | MJD 729 | Capstone for MJ Health: Cert. in Regulatory Analysis & Compliance | 3 credits |
| Spring | MJD 709 * or MJD 749 * | Healthcare Quality, Safety & Liability or Keys to U.S. Pharmaceutical Compliance | 3 credits |
| | | Total Credits | 15 credits |
* If a candidate starts in the spring semester, they will take MJD 709 or 749 in the spring, MJD 723 in the summer, MJD 6028 in the fall and MJD 724 and 729 in the following spring.
Eligibility
A bachelor's degree is required. Applicants preferably will have recent or current professional employment or previous education in healthcare, business, or a closely-related field.
Tuition
Please visit the Cost of Attendance page for current tuition rates and other fees and expenses. Financial aid is available for qualified students.