Delaware Law Gives Back to Local First Responders
3/27/2018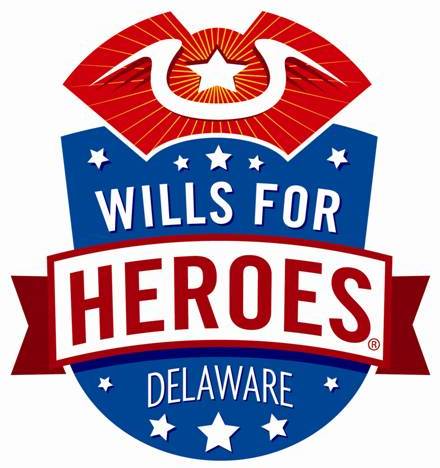 In late 2009, third year law student Damiano del Pino asked the law school administration to consider becoming active with the Wills For Heroes Foundation as the Delaware Chapter's Affiliate to the Foundation. He explained the organization and its mission to us and shortly thereafter, a Wills For Heroes committee was formed. After numerous planning meetings, Delaware Law School was named the Delaware Affiliate of the National Wills for Heroes Foundation. Twenty-eight states in the US have an affiliate to the National Wills for Heroes Foundation, and more states are in the process of establishing viable Wills for Heroes programs for their first responders. Each state can have only one affiliate and most state affiliates are law firms. Delaware Law School is the only law school in the nation that serves as a state affiliate for the Wills for Heroes Foundation.
With nervous hearts and hands, the Delaware Law committee hosted its first Wills For Heroes event at the law school on Saturday, April 10, 2010, and served 33 local first responders – police, fire, and emergency medical professionals – with free life planning documents. Attorney Daniel McKenna from Philadelphia's Ballard Spahr law firm addressed the committee before the event began, explaining that the creation of Wills for Heroes was a direct result of the 9/11 attacks in the United States where many police and fire personnel died without wills or advanced health care directives. Attorney McKenna reinforced our commitment and resolve to write wills and powers of attorney for our local unsung heroes. Ballard Spahr is the Pennsylvania Chapter Affiliate to the National Wills For Heroes Foundation.
Each Wills For Heroes event features an experiential learning opportunity for our law students, as they are seated beside volunteer attorneys that guide the will writing exercise. Faculty members, law school staff members, and volunteer notaries are also involved in the preparation of the documents. When the work is completed, our local heroes walk out of the event with wills for themselves and their spouses, as well as health care directives and a powers of attorney.
To date, the Delaware Chapter has provided wills, health care directives, and powers of attorney to nearly 1000 first responders.
"Wills for Heroes programs provide essential legal documents free of charge to our nation's first responders, including wills, living wills, and powers of attorney. By helping first responders plan now, they ensure their family's legal affairs are in order before a tragedy hits. The 501(c)(3) charitable non-profit Wills for Heroes Foundation supports these Wills programs, giving back to the community and 'protecting those who protect us.'" (willsforheroes.org)
As first responders leave the event, they are always thankful for the important free service they have received. They say, "Thank you." Our response is always, "No – thank YOU for all you do for us."
Please note that the Wills For Heroes event originally scheduled for Saturday, April 14th has been postponed and will be rescheduled for a later date.