Mental Health Resources for Delaware Law Students
On-Campus Counseling
The Widener University Counseling and Psychology Services Office and Delaware Law School are very pleased to welcome Totiyana Douglas, MSS, LCSW, to the Delaware campus. Mrs. Douglas has joined Delaware Law to provide full-time counseling services for DLS students and recent graduates preparing for the bar exam.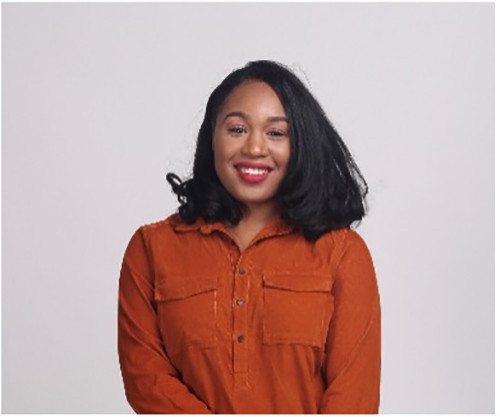 Mrs. Douglas graduated from the University of Delaware with a Bachelor of Science degree in Human Services. She received her Master of Social Service degree from Bryn Mawr College Graduate School of Social Work and Social Research, with a concentration in clinical social work.
Mrs. Douglas has worked in a range of service settings, including The Children's Hospital of Philadelphia; Children & Families First in Wilmington, DE; and the Penn State University campus in Media, PA. Mrs. Douglas is a Licensed Clinical Social Worker and is certified in trauma-focused cognitive behavioral therapy. Recently, Mrs. Douglas has been working as a Mental Health Therapist helping individuals and families navigate their experiences with anxiety, depression, interpersonal conflicts, and self-esteem.
Delaware Law students and graduates preparing for the bar may contact Mrs. Douglas for individual in-person appointments by completing the following form: Delaware Law School Referral Form.
On-Line Counseling
All Delaware Law students in all degree programs and recent graduates studying for the bar also have free, unlimited online access to therapists + on-demand crisis counseling, 24/7. Register for this service through the Virtual Care Group.
Sean's House is a mental health safe haven for young adults, located near the University of Delaware campus. Sean's House was created by the local non-profit SL24: Unlocke the Light. Sean's House promotes guests' mental wellness by providing access to trained peer support specialists and assistance connecting with community mental health resources, as well as by providing space for guests to do schoolwork, relax with friends, or simply pick up a hot cup of coffee. Through the efforts of your Student Bar Association, Sean's House has graciously extended the availability of its services to Delaware Law School students.
The Delaware Lawyers Assistance Program (DE-LAP) is available to confidentially provide help to Delaware lawyers, judges and law students with substance use disorder and/or mental and physical health problems. The Director of DE-LAP is Scott Godshall. To reach DE-LAP, you may call the Office phone at 302-777-0124 or send an email to Scott Godshall at [email protected]. To reach Scott Godshall after hours, you may call his mobile phone at 610-368-0426.
Lawyers Concerned for Lawyers of Pennsylvania, Inc. [LCL-PA] is a confidential, peer-based lawyer, judge and law student assistance program that provides discreet resources and support to legal professionals (and their family members) in the Commonwealth of Pennsylvania who may be facing mental health and/or substance use disorder challenges. The Director of LCL-PA is Laurie Besden. To reach LCL-PA, you may call the Office phone at 1-800-335-2572 or send an email to [email protected]. You may also call the Confidential helpline at 1-888-999-1941.
Other Resources
Top Tips for Mental and Emotional Well-Being While in Law School: Stay grounded, set your schedule and boundaries, stay connected, and be good to yourself. Published by the ABA, Winter 2020, by Angela Nieves
Mental Health Toolkit for Law Students: A collaborative effort of the ABA Law Student Division and the ABA Commission on Lawyer Assistance Programs (CoLAP)
Community Providers: Thriving Campus is a resource for our Widener community that will help students identify outpatient mental health clinicians in their area.
If you are experiencing a mental health crisis and need immediate assistance, please contact Delaware Mobile Crisis at 1-800-652-2929; your local Emergency Department/ 911; Text DE to 741741; or contact the National Suicide Prevention Hotline at