Continuing Legal Education
Delaware Law's CLE programs help practicing attorneys remain current within a dynamic and ever-changing profession. Led by our nationally recognized faculty—as well as active judges, prosecutors, and partners in major firms—our programs are certified by the Delaware Commission on Legal Education and the Pennsylvania Supreme Court.
Upcoming CLE Events
IMPORTANT NOTICE FROM THE DELAWARE SUPREME COURT:
Delaware Supreme Court Order regarding CLE Programs (pdf)
IMPORTANT NOTICE FROM THE NEW JERSEY SUPREME COURT:
New Jersey Supreme Court Order regarding CLE Distance Learning (pdf)
IMPORTANT NOTICE FROM THE PENNSYLVANIA SUPREME COURT:
Order from the Pennsylvania Supreme Court regarding CLE Distance Learning (pdf)
IMPORTANT NOTICE FROM THE PENNSYLVANIA CONTINUING LEGAL EDUCATION BOARD:
In response to the current public health crisis of the COVID-19 coronavirus, the PA Continuing Legal Education Board acknowledges recommendations by the Pennsylvania Department of Health and the Centers for Disease Control to minimize exposure and transmission of the coronavirus. In support of these efforts, the PA Continuing Legal Education Board announces the following temporary accommodation to continuing legal education requirements.

• The April 30, 2020 CLE compliance deadline is extended to August 31, 2020.

• All other 2020 annual compliance deadlines remain unchanged and on standard schedule.

The Court Order can be viewed here: http://www.pacourts.us/assets/opinions/Supreme/out/832spct-amend.pdf?cb=1
---
All Matters FDA: Crimes, Misdemeanors and More…
COVID 19, Marijuana, Opioids, CBD, Vaping, Unsafe Pet Products, and Other Hot Topics
Presented by the Delaware County Bar Association and Widener University Delaware Law School Food and Drug Law Association
When: October 21, 2020, 1 p.m. –4:00 p.m.
Please note that this is a virtual event.
Download the brochure (pdf)
---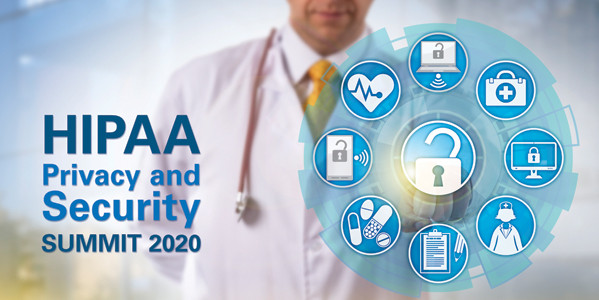 3rd Annual HIPAA Privacy & Security Virtual Summit
Date and Time: Thursday, November 12, 2020, 12:00 p.m. to 5:00 p.m.
Location: This event will be held virtually.
The HIPAA Privacy & Security Summit 2020 will bring professionals from the healthcare and legal communities together virtually for a day of discussion and learning. Experts will provide helpful insight on timely topics such as notice of privacy practices, patient rights, safeguards, electronic health records, breaches, cybersecurity, and ethics while instructing and leading interactive discussions among attendees to answer common questions and provide practical tips.
For questions related to the event, please contact Director Pamela Beech at [email protected] or 302-477-2139.
Event Registration and Payment
Delaware Law faculty and students should register here.
---
2020 Delaware Tax Institute
Concluding Thoughts on an Unusual Tax Year
Presentations on 2020 Income Tax Developments/Care Act; Estate Planning and Gift Tax Update; Secure Act; Election Results: Continuation/Changes; State Tax Issues from Telecommuting.
Two-Day VIRTUAL Presentations Via ZOOM
Wednesday, Dec. 2 & 9, 2020
8:30 a.m. – 11 :45 a.m.
Download the Brochure (pdf)
---
This list is updated as CLE events are added to the schedule. Please check back regularly to view - and register for - the most up-to-date opportunities.