Connect with Nature
Connect with nature on our 34-acre campus and in Delaware's many green spaces.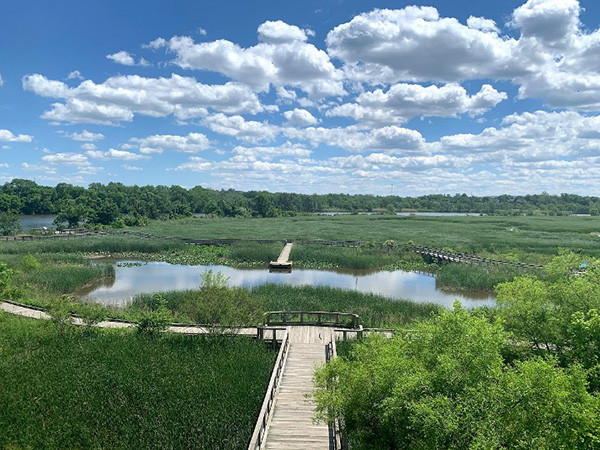 Jack A. Markell Trail (Photo by Professor Serena Williams).
Get outside
Spending time in nature benefits us both physically and psychologically, leading to cognitive benefits and increased happiness. Environmental neuroscientists suggest that spending time outside can improve learning, memory, and attention.
Delaware Law School's 34-acre campus includes woods, a stream, walking trails, and basketball courts. Enjoy a hike through the forest, read a book in the gazebo, or connect with friends next to the fountain.
Off campus, the surrounding community offers many opportunities to connect with nature.
Local parks & green spaces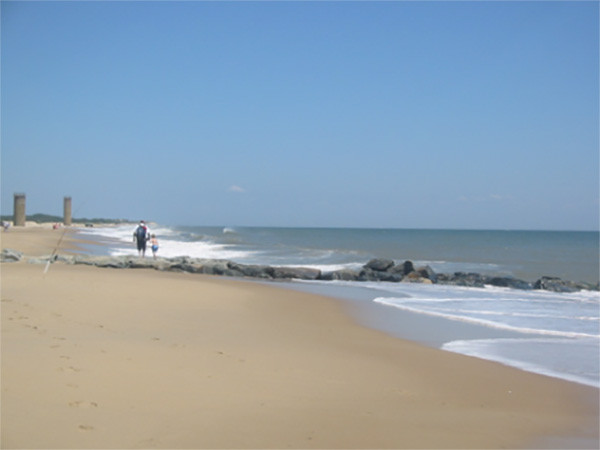 Rehoboth Beach (Photo by Associate Dean Alice Eakin).
Delaware beaches
Though small in size, the state of Delaware boasts 28 miles of coastline on the Atlantic Ocean. Located within a couple hours of campus, Delaware's beaches offer six beach towns with year-round events.
Local hiking & outdoor groups
Appalachian Mountain Club (Delaware Valley Chapter)
Sierra Club outings & events (Delaware Chapter)
Wilmington Trail Club