The Impact of the Opioid Epidemic on the United States
10/31/2019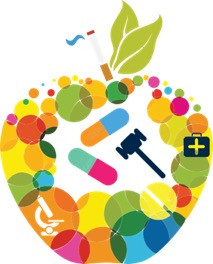 Unique to the United States, the opioid crisis has reached epidemic proportions. The Delaware Law School Food and Drug Law Association addressed this issue head on through a continuing legal education program which focused on ethical issues facing the judiciary and practitioners on a daily basis. The many attendees were fortunate to find out the latest about the Multi-district litigation, and the ethical issues including communication, advocacy and bias involved in this ever-changing landscape. The recent Johnson & Johnson decision, where an Oklahoma judge ordered the pharma giant to pay $572 million for its role in the Oklahoma opioid crisis, was discussed in terms of settlement or proceeding to trial.
Moderated by Christopher Mondics, legal affairs reporter, the esteemed speakers included: The Honorable John P. Capuzzi, Sr., Gregory Heller, Esquire, Stephen A. Sheller, Esquire and Roseann B. Termini, Esquire, who teaches Food and Drug Law courses at the law school. The seasoned speakers discussed how the opioid crisis has impacted on nearly every facet of our society. The President's Commission Report, FDA initiatives spearheaded by Acting FDA Commissioner Sharpless, Drug Courts, the role of Big Pharma, Insurers, the Government including federal, state, local and Tribal, Economy, Role of Industry, Health care providers, Insurers, Patients, Physicians and Dentists were explored.
SAVE the DATE: April 1, 2020 to find out more about this epidemic on April 1, at the 10th Annual All Matters FDA at Delaware Law School.