Top Story
Delaware Law School partners with Association of Certified Fraud Examiners on new anti-fraud course
12/9/2020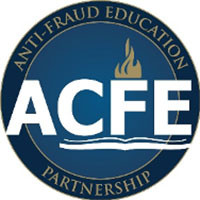 Wilmington, DE – Delaware Law School will offer a new anti-fraud course this spring as part of its graduate-level legal training for students seeking career alternatives to the practice of law.
Fraud Examination will be taught by Christopher King, MS, CFE, CAMS and offered through the law school's Graduate, International, Compliance and Legal Studies programs in collaboration with the Association of Certified Fraud Examiners. The three-credit course is ideal for students interested in careers that involve financial fraud investigation and examination. It will be available to those pursuing a master of jurisprudence – a legal master degree.
Students who enroll will be introduced to the practical methods of fraud examination, such as performing internal investigations, identifying internal fraud, detecting financial statement fraud, examining the inside of a "fraudster's" mind, determining asset misappropriation, performing a fraud examination, viewing the inside of a fraud trial, and locating hidden assets during the punishment phase.
Delaware Law offers graduate-level education for those seeking alternative legal careers. The master of jurisprudence, or MJ, program allows students with a bachelor's degree to obtain legal training and knowledge in areas such as corporate law and compliance. MJ graduates do not sit for a bar exam, but they are eligible to sit for an exam to become a certified compliance professional. MJ graduates often focus their careers on establishing a compliance and ethics program within an organization, and preventing financial fraud, waste, and abuse. Additional courses in the program cover topics such as introduction to the legal system, legal writing, white-collar crime, fraud regulations, and effective investigations. The MJ program culminates in a capstone course where students utilize the practical skills they have developed to create a compliance plan in their chosen industry. All courses are taught virtually by practicing legal compliance professionals. Delaware Law also offers a graduate certificate in corporate compliance education.
Students enrolled in at least six MJ course credits are eligible for a reduced student membership rate with the Association of Certified Fraud Examiners.
About Delaware Law School: Widener University is a metropolitan university that connects curricula to social issues through civic engagement. Dynamic teaching, active scholarship, personal attention, applied leadership, and experiential learning are key components of the Widener experience. Delaware Law School is the first state's only law school, providing a juris doctor, legal graduate and paralegal undergraduate degree programs with an emphasis on developing legal professionals who reflect the Delaware way and its traditions of civility, integrity and mutual respect. The school offers signature programs in corporate and business law, environmental law, family health law and policy, trial advocacy, and dignity rights. For information, visit delawarelaw.widener.edu/compliance.