Widener Students Focus International Attention on the Dignity and Environmental Rights of Children in Cité Soleil, Haiti
10/31/2022
By Matthew Sullivan '22 Communication Studies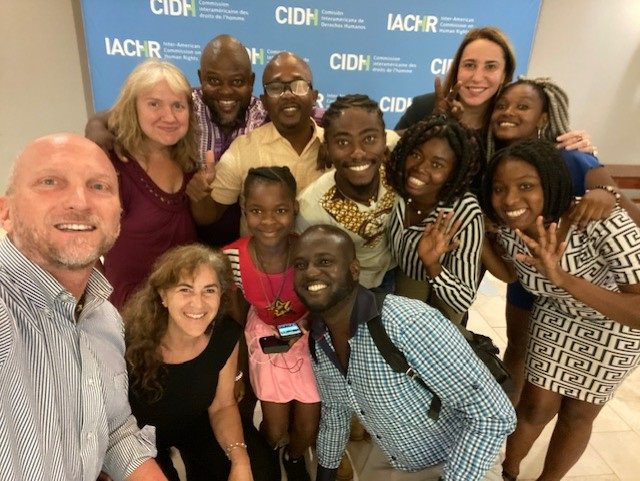 Professors Jim May and Erin Daly, at left, in Cité Soleil.
Fulfilling. Groundbreaking. Impactful. Innovative. These words describe the dignity rights practicum at Widener University Delaware Law School, where students recently helped focus international attention on the needs of impoverished children and a community center in Cité Soleil, Haiti.
The students worked with practicum co-teachers Professors Erin Daly and James R. May on a petition submitted to the Inter-American Commission on Human Rights, which sought action on behalf of those in Cité Soleil who live in deplorable environmental conditions, amid highly polluted air and water. A complaint was also filed separately with two experts at the United Nations, known as special rapporteurs, who work under the authority of the UN Human Rights Council. Both documents focus on the human rights implications of adverse environmental conditions in Haiti.
Their work recently earned some high-level attention.
The special rapporteurs answered the complaint with a public announcement that demanded the Haitian government improve waste disposal practices, access to safe sanitation, and delivery of clean drinking water in Cité Soleil, widely regarded as the poorest city in the poorest country in the Western Hemisphere. The strongly worded response invoked the research and arguments prepared by the Delaware Law School students and faculty.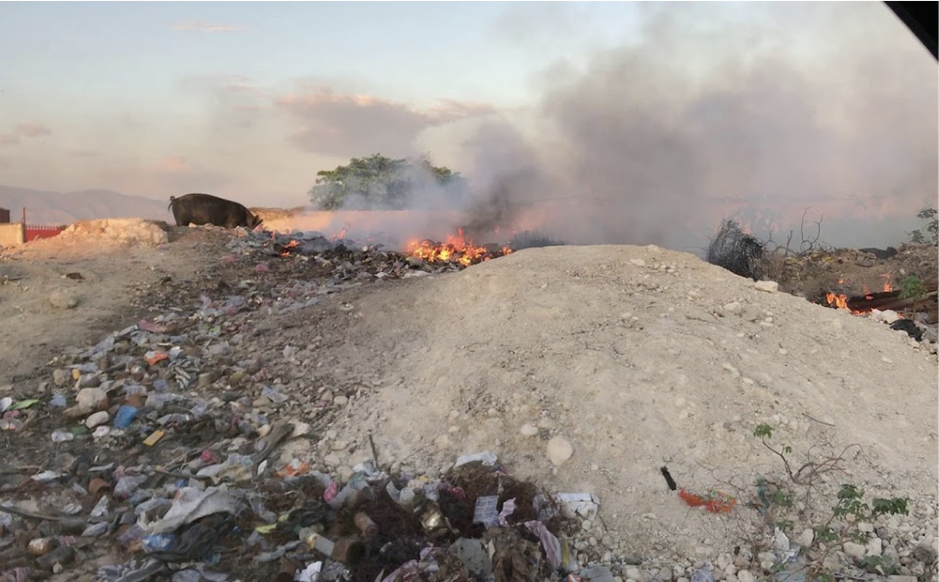 Trash burns in Cité Soleil.
The work was done through the law school's dignity rights practicum, a unique practice-based experiential course in which students learn and advance dignity law, and pursue projects with public interest partners. The practicum, through this case, put a spotlight on the plight of a community center and children in Cité Soleil.
This was a "hands on experience of advocating for those who truly need advocates," said Alicia Dugger '21. She and other practicum students said they felt the weight of responsibility their work carried for the children of Cité Soleil.
"The fact that this situation was like that, made me want to do my job right," said student Julian Benson-Reid '21. Dugger agreed.
"I think I'm a pretty compassionate and empathetic person and it would have been impossible for me to turn a blind eye," she said.
May described the Haitian living conditions as not befitting human existence. When he and Daly visited Cité Soleil, they found that canals would flood with trash when it rained, and the trash piled up six feet high. Then, the trash was burned.
"The streets were on fire. There's a pall of smoke – toxic smoke – that you could taste throughout Cité Soleil," May said.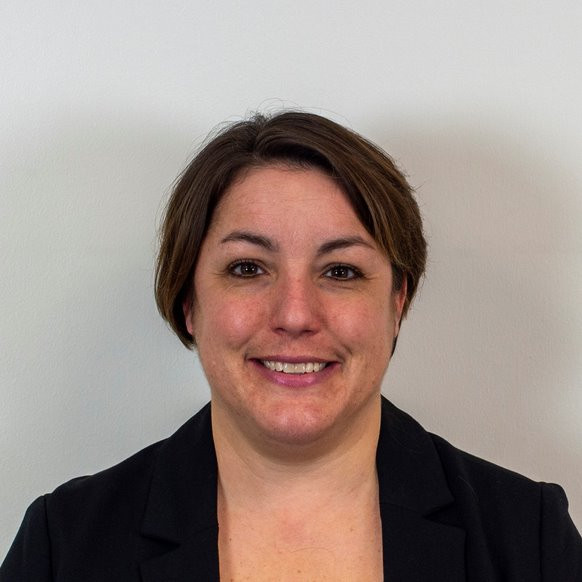 Alicia Dugger '21
The experience made the law students – who have all since graduated – realize the importance of their work, and it left Madhuri Ray '21, wanting to do more.
"How can we make these real-world changes for human rights so that the world may be a better place for all, not just some?" Ray asked.
The experience of seeing this work recognized by experts with the United Nations, Ray said, was powerful.
"It literally allowed me to take all of my education, my undergraduate degree, my master's degree, my knowledge in international law, and apply that in a way that will change the lives of people," she said.
The practicum made it all possible.
"This is the first legal class devoted to advancing dignity rights, ever," May said. Daly noted it "provides a space where students could really be the kinds of lawyers that they want to be."
"It is one of the jewels of the Widener Delaware Law School because it is so unique and the work that they do is so important," said Dugger.
In fact, it is the only practicum in the world where students could get a hands-on experience with dignity law. May and Daly's innovation in founding it created high-impact opportunities for students.
"The work is groundbreaking because it applies to every field of law," Ray said.
Dugger called the experience one of the most impactful parts of her legal education.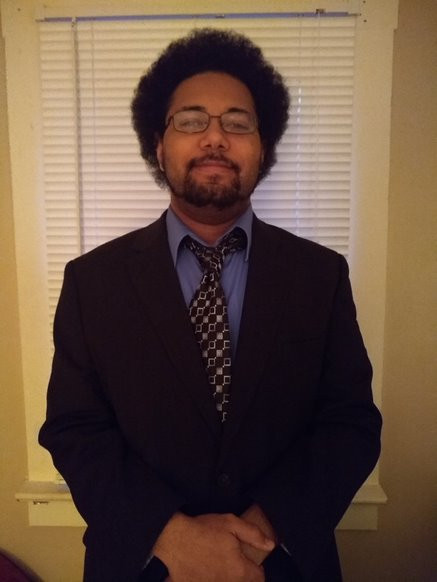 Julian Benson-Reid '21
May said everything about it was "invention and innovation."
"Students have been with us throughout that entire process, and we couldn't have done it without them," he said.
While the petition filed with the Inter-American Commission on Human Rights awaits action, students continue to work on advancing dignity in other ways. Currently, students in the practicum – which the law school renamed the Dignity Rights Clinic – are examining criminal justice reform in Delaware. Next semester students will participate in a seminar on advancing dignity law in additional ways in the United States.
"We are looking at moving the law closer to justice by recognizing human dignity," Daly said.
Delaware Law School salutes the efforts of students Alicia Dugger, Dominic Mallon and Jessica Ott, who worked on the petition in fall 2020 and Paige DeBell, Joshua Dziczek, Uri Simms, Chloe Hunter, and Madhuri Ray, who did foundational research in fall 2019.