Delaware Law School's Deep Connections with the Local Bench and Bar
2/15/2023
By Emma Irving '18 English alumna
"Surreal" is the word Kelly Bachich uses to describe first walking into her Appellate Practice & Procedure class taught by Justice Tamika Montgomery-Reeves.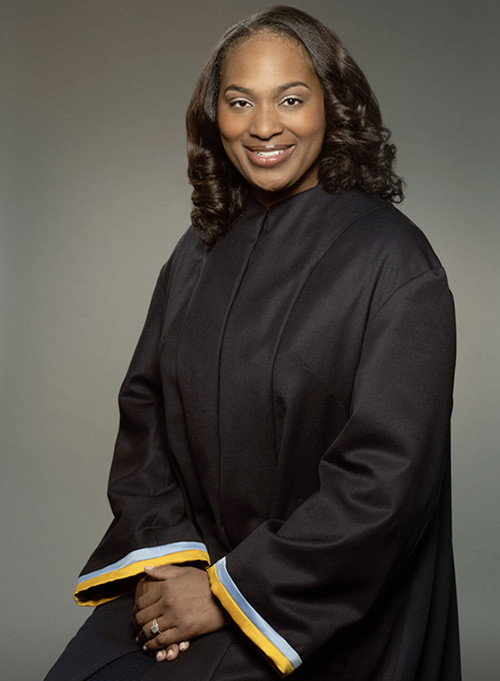 Justice Tamika Montgomery-Reeves
An esteemed member of the Delaware Supreme Court who was recently appointed to the U.S. Third Circuit Court of Appeals, Montgomery-Reeves has blazed trails since the beginning of her legal career. After becoming the first Black person of any gender to serve on the Delaware Court of Chancery in 2015, she also became the first Black person of any gender to serve on the state's highest court when appointed Justice in 2019.
And she's helping to shape the legal field from the classroom as a member of the Delaware Law School adjunct faculty.
Despite the celebrity moment Bachich initially felt with Montgomery-Reeves, she said having her as a professor made the dream of a legal career feel within even closer reach.
"There's this unique level of reality afforded by the fact that Justice Montgomery-Reeves is out in the world on a daily basis presiding over cases that pertain to the very subject matter we are learning about in the classroom," Bachich said. "Being able to speak to her and ask her questions makes the possibility of being in a position like hers seem more accessible to me."
Bachich concluded that the chance to practice oral arguments and gain immediate feedback in class from a sitting justice was intimidating, but ultimately one of the most impactful real-world learning experiences she's had.
As for Cliff Wood, Jr. '22, he signed up for Montgomery-Reeves' course in his final semester at DLS even though he had enough credits to graduate. He'd been drawn to her practice prior to the bench in corporate litigation and knew the chance to make a connection and learn from her insight was too good an opportunity to pass up.
"Getting her perspective on the practice of law, including what she looks for in a great advocate and the procedural standards of lawyering, was invaluable to the foundation of my career," he said, adding that he has no regrets at all about carrying those extra credits.
A Supreme Court justice – and an alum
Delaware Law School's deep connections to the bench and bar have long given students unprecedented access to the tight-knit legal community of Delaware, often informally called "the corporate law capital of the world."
President Joe Biden served as adjunct faculty for 17 years, educating Delaware Law students on constitutional law before stepping away from teaching when President Obama was elected, and the two headed to Washington with Biden serving as vice president. This semester, Delaware Supreme Court Justice Gary Traynor is teaching an advanced Fourth Amendment law seminar.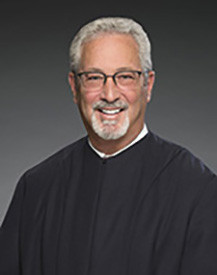 Justice Gary Traynor
Current student Logan Frye says taking Traynor's class was a priority to elevate his understanding of criminal law and grow his knowledge of the practical lawyering skills.
For Traynor, a proud Delaware Law alumnus, passing his experience and wisdom onto the next generation of law professionals is gratifying work.
"It's both rewarding and humbling to return to and teach at the law school from which I graduated over 40 years ago," he said. "Although we focus on the doctrinal side of the Fourth Amendment in the seminar I'm leading, I also try to explore the practical side of the law, including how students should approach the development of their lawyering skills."
Inspiring role model
Alicia Lipton '22 agrees that learning about the practical work of lawyering from someone like Montgomery-Reeves gave her vital skills that have helped her succeed in her early career as a judicial clerk in the New Jersey Superior Court in Mercer County.
"Justice Montgomery-Reeves taught us the dos and don'ts of writing briefs and opinions, conversational tips for being in court, and things that will tick off a judge," Lipton said. "Not many students get to learn that kind of information from a supreme court justice in such a direct, approachable, and helpful way."
Like Wood, Lipton had heard of Montgomery-Reeves before taking her class and was both interested in her corporate experience and inspired by her achievements.
"Her appointment as the first Black woman to serve on both the Delaware Court of Chancery and the Delaware Supreme Court was absolutely awesome to see. As a woman going into law, I really admired her and all she had accomplished so young," Lipton added.