First-year law student Natalie Zisa wins rigorous National Animal Law Competition
4/11/2023
First-year law student Natalie Zisa has turned her passion for animal advocacy into national-level recognition for her legislative drafting and lobbying skills. Zisa pursued the National Animal Law Competition on her own and prevailed in the rigorous spring event.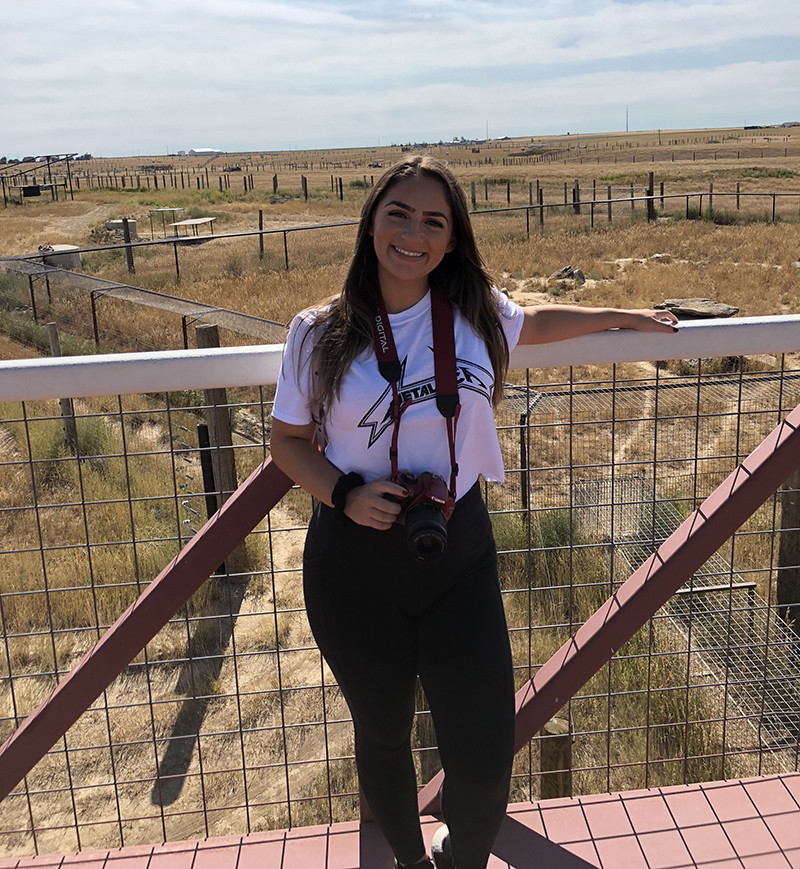 From moot court to arbitration, law students learn practical skills through prestigious national competitions. Many are team-based and coached by law school professors. Most competitors are in the second or third year of law school. However, Zisa pursued the Legislative Drafting and Lobbying portion of the competition, hosted by The Brooks Institute for Animal Rights Law and Policy in partnership with Harvard Law School's Animal Law and Policy Program neither as part of a team nor as an upper level law student.
The fight against animal cruelty is Zisa's passion that began as a child. She credits her mother and volunteering at animal shelters as a child for igniting that passion. "I look forward to a day when animals aren't exploited for research, entertainment, and in our food system. Animal rights is a social justice issue and I believe that creating a more just world includes protecting animals from unnecessary cruelty," she said.
Zisa attended the Fashion Institute of Technology (FIT) to gain a degree that would help her fight against animal cruelty in the beauty industry, as well as study sustainability and ethics.
"The fashion and beauty industry is a multi-billion dollar global industry and is often known for its 'greenwashing'. At FIT, I wrote a paper about sustainability and alternative animal testing methods. This area of the beauty industry fascinated me, and I knew I wanted to pursue researching it further," she said.
Beyond her studies, Zisa served as a state affairs intern at The Humane Society of the United States and then interned for U.S. Sen. Cory Booker of New Jersey, which sparked her interest in law. She wanted to change policy to protect animals, and, for her, the best path was law school. To further her knowledge of animal protections, after college, she worked at Catskill Animal Sanctuary in New York where she was promoted to donor engagement assistant, then finally engagement specialist before leaving her position in June 2022 to attend law school.
While at the animal sanctuary, she created strong bonds with farmed animals who were often victims of abuse and neglect.
"Sanctuaries need the law to protect animals and they need lobbyists and lawyers to fight for that protection," said Zisa.
It is her drive and her passion for animals that led Zisa to sign-up for the competition. It was a long process, but she was up for the challenge. The competition consisted of three separate competitions: Appellate Advocacy, Closing Argument, and Legislative Drafting & Lobbying. Zisa chose Legislative Drafting and Lobbying where she drafted a bill protecting animals raised for and used in animal experimentation. She was selected as a semi-finalist, then eventually a finalist, and won after lobbying the bill to the judges who acted as hypothetical state "legislators."
While the competition may be hypothetical, it builds the skills Zisa needs after she graduates law school.
"Fortunately, animal protection laws are continuing to increase, and in the future, I hope to work on policy matters that protect all animals," she said.