ONLINE Master of Jurisprudence in Health Law
The MJ in Health Law is a program for those who seek graduate-level training in legal analysis and regulatory compliance and ethics in a healthcare organization such as a hospital, physician's office, pharmaceutical company, retirement or assisted living community, nonprofit, or government environment.
---
Program Overview
Delaware Law is one of few CCB-accredited law schools to offer an entirely online MJ in health law with a concentration in regulatory analysis and compliance. Career professionals benefiting from such training include hospital compliance managers, compliance officers, risk managers, privacy compliance professionals, medical regulatory affairs specialists, nursing home administrators, information and records management, healthcare fraud and abuse, and government and agency officials, as well as those who seek positions in healthcare-related fields. Students will receive intensive preparation to work in regulatory compliance, risk management, financial fraud, anti-kickback, pharmaceutical operations, investigations, auditing, compliance training, and more, to meet the needs and requirements of compliance programs for healthcare organizations.
Our compliance-expert faculty and cutting edge curriculum allows students to work through real-world simulations to learn the elements of an efficient and effective compliance program and resolve compliance and ethics issues. During the capstone course, students will prepare a complete compliance program.
---
Download the Curriculum/Credit Breakdown (pdf) updated 04/05/19
Become a Certified Compliance Professional
Eligible students can seek the further credential of becoming a Certified Compliance & Ethics Professional (CCEP) or Certified in Healthcare Compliance (CHC). Upon successful completion of Delaware Law's Compliance Certification Board (CCB)-accredited coursework, eligible students who graduate with a minimum grade point average of a 3.0 are exempt from the 1,500 hours of work experience in a compliance-related field normally required for eligibility to take a CCB exam.
Online, Flexible Scheduling
This online MJ program accommodates the working professional who seeks to improve employment opportunities or to simply keep pace with changing regulatory requirements. The program can be completed part-time in two academic years. Students may choose to work at their own pace and complete the degree in as many as five years.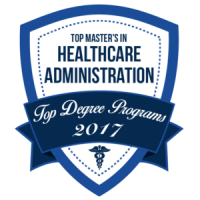 Delaware Law School's MJ in Health Law is ranked #4 in the nation for best online health policy master's degrees by Top Master's in Healthcare.
---
Curriculum
The program requires 30 credit hours of coursework. Some of the exciting courses offered include: Introduction to Law, Healthcare Compliance Rules & Standards, Healthcare Compliance and Ethics, Introduction to Health Law & Policy, Auditing & Monitoring, Healthcare Business Transactions, and Healthcare Quality & Liability.
Eligibility
A bachelor's degree is required. Applicants preferably will have recent or current professional employment in business or a closely related field.
Tuition
Please visit the Cost of Attendance page for current tuition rates and other fees and expenses. Financial aid is available for qualified students.
Interested in learning more?
Join us for an Information Webinar on Wednesday, December 9th, from 1:00 – 2:00 pm US EST.
If you register but cannot attend, an archived recording will be emailed to you.