Programs for Foreign-trained Attorneys
Delaware Law welcomes foreign-trained lawyers. In fact, our LLM programs attract students from around the world. In recent years, we have enrolled students from Africa, Asia, Europe, and South America in addition to students from North America. Diversity brings a tremendous range of knowledge to our program and has greatly enriched the educational experiences of faculty and students.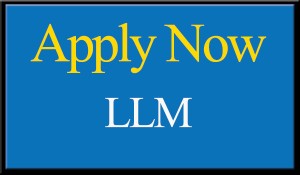 Our curriculum, which is specially designed to meet the needs of foreign students, is available to foreign students and to US citizens who received their legal training abroad. Specialized courses like LLM American Legal Studies and LLM Legal Research, Writing, & Analysis, provide students with a basic background on the US legal system, legal research and writing, and other topics designed to enhance student performance in other classes.
Delaware Law offers master of laws degrees in several different specialized concentrations:
Corporate Law & Finance
American Legal Studies
Corporate Law Regulatory Analysis & Compliance
Health Law Regulatory Analysis & Compliance
Delaware Law offers both seated and online master of law degrees. A qualified student from anywhere in the world with a high speed internet connection can earn an online LLM.
Required courses for students who have received their legal training abroad:
LLM American Legal System (seated students) or LLM Introduction to Law (online students)
LLM Research, Writing, and Analysis (seated students) or LLM Critical Legal Analysis and Writing (online students)
Additional required courses will be determined according to the student's chosen concentration.
Elective Courses
Beyond the required courses, LLM students may choose courses in the Delaware Law catalog to fulfill the electives requirement. The electives needed for graduation will be selected based upon advising sessions with the Graduate Programs Office. Course offerings and credits per course are subject to change from year to year.
We are also willing to customize schedules for those who seek to qualify for a state bar examination while simultaneously completing an LLM at Delaware Law. Interested students should contact the graduate programs office. Any student planning to sit for a bar examination bears the sole responsibility for contacting the relevant state board of examiners to learn that state's specific course requirements.
Cost of Attendance
Visit the Cost of Attendance page for tuition rates and other fees. Scholarships are available.
Admissions
Visit the Graduate Programs Admissions page for admission eligibility.