Legal Studies Programs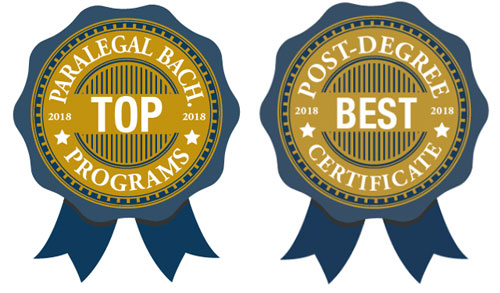 The Legal Studies Programs, offered through the Graduate, International, Compliance, and Legal Studies office at Delaware Law can serve as a springboard to your legal career. The purpose of the Legal Studies Programs is to provide an outstanding education in the theory and philosophy of law and ethical responsibility. The Legal Studies Programs prepare paralegals to work under the direct supervision of attorneys, and they are held to high standards of professional conduct.
As a Legal Studies student, you can prepare for a successful career as a paralegal through the guidance of experienced attorney faculty and our ABA-approved coursework. In addition, you can participate as a non-matriculated student by taking up to three qualified courses before committing to a program.
Located on the Delaware Law school's Wilmington campus, the Legal Studies Programs are affiliated with the law school, giving you access to a range of professional services, including the vast resources of the Delaware Law Library. As a Legal Studies student, you also will receive expert career advising at our Career Development Office. Each of the career counselors is a licensed attorney who will work with you on career development issues, including building your résumé, writing cover letters, networking, and interviewing.
Legal Studies Academic Goals and Objectives
The overarching goal of Legal Studies is the practical training and development of qualified individuals, fostering an understanding and appreciation of the law and ethical responsibilities under the supervision of attorneys. The training aims to enhance your ability to adapt and grow with changes in the legal environment. The objective of the Legal Studies Programs reflect the prevailing ethical and educational standards for paralegals established by the American Bar Association to deliver competent and effective legal services to all segments of society.
It is important to note that paralegals may not provide legal services directly to the public except as permitted by law. Paralegals work under the direct supervision of attorneys.
The Legal Studies Programs adhere to this definition of paralegal found in the "Guidelines for the Approval of Paralegal Education Programs," American Bar Association Standing Committee on Paralegals, effective September 1, 2013, page 3.
Here are two exciting ways to learn more about the program!
Attend the virtual OPEN HOUSE on Saturday, July 18th, from 10:00 am - 12:00 pm.