Events for 2022-2023 Academic Year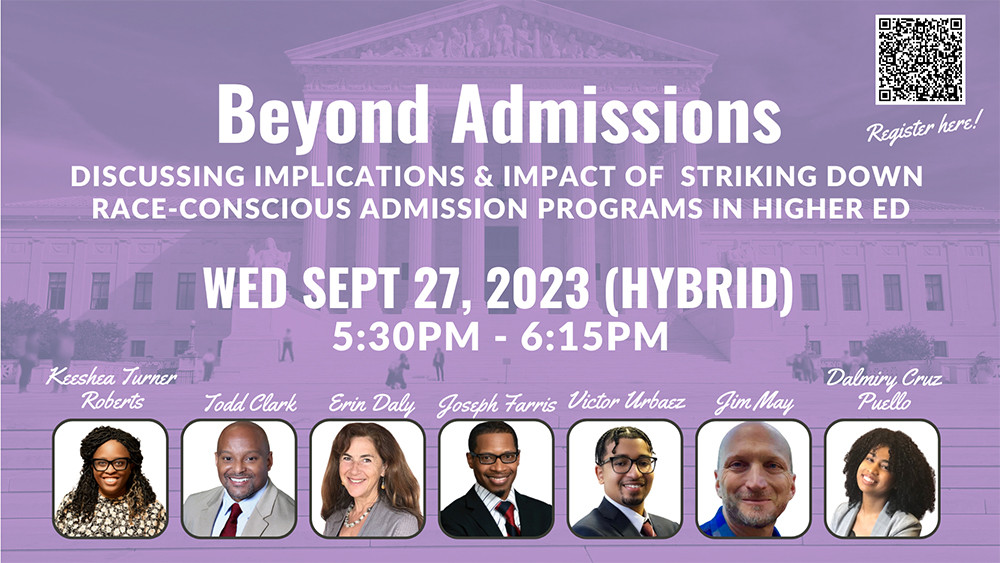 Join Us on Wednesday, Sept, 27th from 5:30-6:15pm for a Panel Discussion on Affirmative Action.
Panelists include: (i) Students: Dalmiry Cruz Puello (LALSA VP) and Victor Urbaez (DSC/LALSA), and (ii) Faculty: Jim May, Erin Daly & Keeshea Turner Roberts
Co-facilitators: Deans Todd Clark & Joseph Farris
Register via QR code in the flyer or here.
---
Latin American Law Students Association Dinner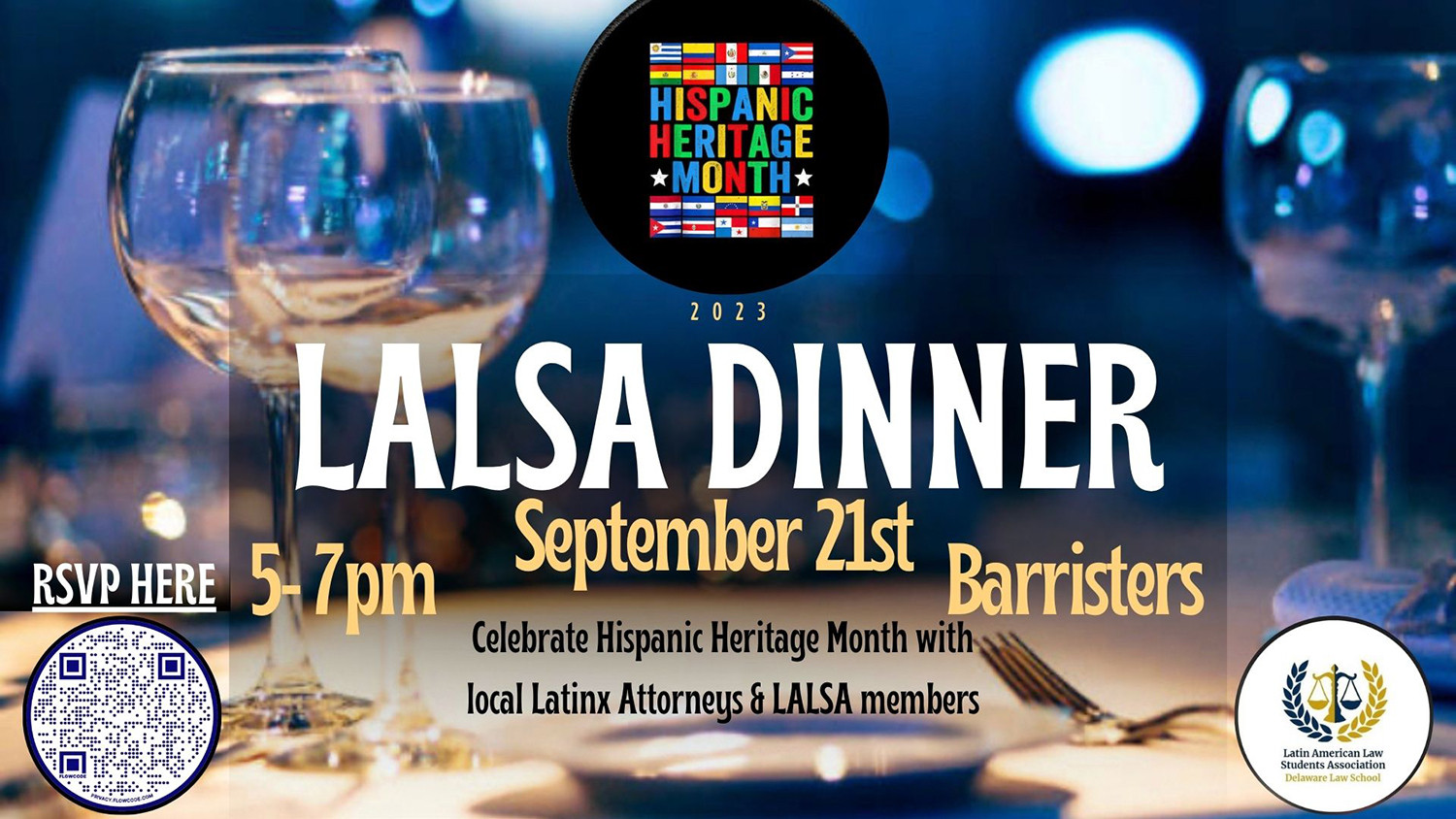 Fall 2023 – Community & Belonging Events
Being part of a community is key to students' overall well-being both inside and outside the classroom. Delaware Law School is opening up the Fall 2023 semester with a mix of events focused on Building Community Connections and Fostering Belonging for the campus community.
Sign-up for Fall 2023 Community and Belonging events!