Events for 2022-2023 Academic Year
Presented by The Delaware Department of Justice
A Fantastical Reality: Cyphering Through Fantasy & Real-Life Lawyering
The Delaware Dept. of Justice's (DOJ) DEI Committee is sponsoring a spring session as part of its luncheon series for students to meet DOJ Deputy Attorneys General and other DOJ staff. The event will be on Monday, March 27th at 12pm in the Barristers' Club. RSVP at [email protected].
Download the e-flyer (pdf)
---
The Delaware Law School celebrates the lives and contributions of African Americans and those in the African diaspora!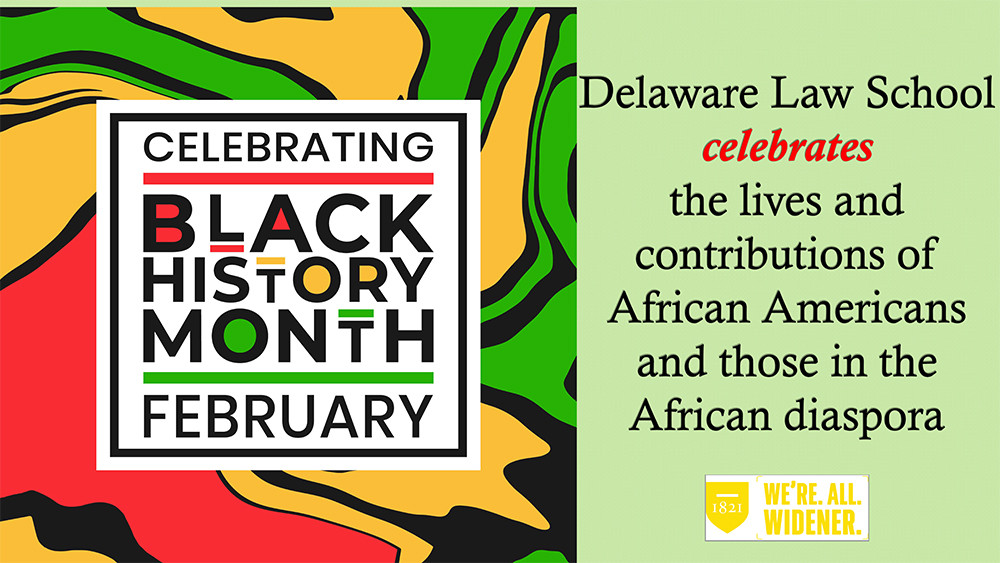 Delaware Law School Events
1. Panel event: "What Black History Means to Me – a Personal and Professional Lens"
Thursday, Feb. 23rd, 4:30-6/6:15pm in Barristers' Club
Panelists:
Professors: Serena Williams & Keeshea Turner, Iva Ferrell;
Students: Tracey Baker & Alyra Parker;
Administrators: Dean LeaNora Ruffin & Dean Joseph Farris
2. BLSA BHM T-shirt fundraiser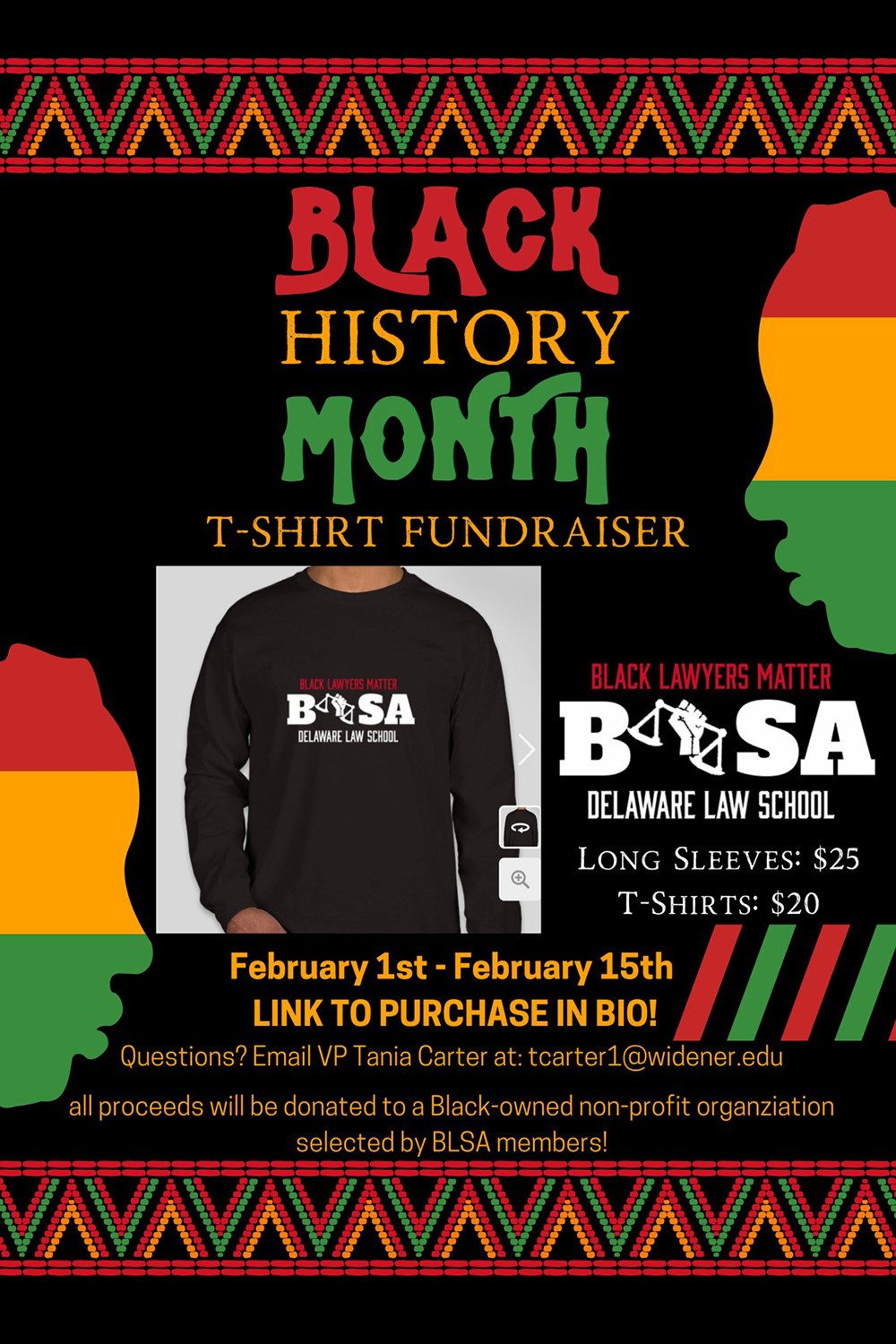 As part of Black History Month, Delaware Law School's Black Law Students Association (BLSA) is having a T-Shirt sale/fundraiser for a Black-owned non-profit! See the attachment for the names and descriptions of the selected non-profits.
After you purchase a shirt, please use the link below to vote for a non-profit you would like to see receive the proceeds!
Proceeds will be donated to the non-profit with the most votes on February 15, 2023, which is when the fundraiser ends.