Legal Studies Paralegal Certificate and Concentrations
Enhance your professional skills with a paralegal studies certificate from Widener University Delaware Law School. The certificate and the concentrations are designed for students who have earned 60 college credits. The 24 credit certificate and all specific concentrations in paralegal studies offer practical instruction in paralegal studies from experienced professionals and attorneys. You can choose to earn your general certificate in paralegal studies at your own pace. The general paralegal certificate can be completed in one summer (14 weeks) or in one academic year (two semesters: fall and spring)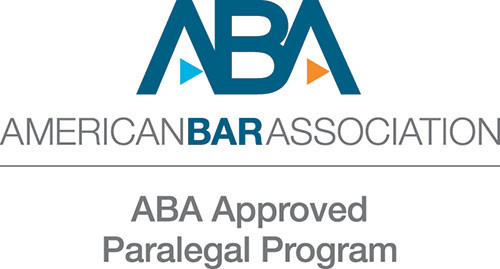 Rejuvenate Your Career Now!
Finish in as little as 3 to 8 months. The General Paralegal Certificate can be completed in 2 semesters or just 1 summer.
One-Summer General Paralegal Certificate
(Mid-May through Mid-August)
The 24-credit one-summer paralegal certificate program offers you the opportunity to earn your ABA-approved paralegal certificate in just 14 weeks.Through a convenient combination of synchronous live online evening class sessions, and asynchronous online classes, you can gain a head start on your paralegal career.
One Year General Paralegal Certificate
Students may elect to complete the 24-credit general paralegal certificate in one academic year (two semesters: fall and spring).
VIEW THE GENERAL PARALEGAL CERTIFICATE CURRICULUM
100% ONLINE PROGRAM
The legal studies program is conveniently offered in an online format. The ABA requires students to take at least nine semester credits or the equivalent of legal specialty courses through synchronous instruction. We meet this requirement through live online class sessions. Remaining credits may be taken asynchronously.
What is synchronous versus asynchronous learning?
Synchronous learning runs in real time, with students attending online at the same time as the professor from different locations. The asynchronous format is with students accessing online course materials during different hours at their convenience without live attendance online at the same time as others.
If you have a specific career goal or academic interest, complete your certificate with a concentration in one of the following areas:
Students may obtain their Paralegal Certificate in a variety of multiple concentrations. It may be possible to do so by adding just one or two additional courses. One certificate, multiple specialties.
View paralegal concentration options (pdf)
FAQs
I already have a bachelor's degree in another course of study. Is a paralegal studies certificate right for me?
Yes. Many students already have a bachelor's degree in another area of study. The paralegal studies certificate allows you to add professional education and skills to pursue a paralegal career.
I have more than 60 credits but haven't yet earned a degree. Is a paralegal studies certificate right for me?
Yes. If you already earned 60 college credits, you qualify to begin your paralegal studies certificate or one of our concentrations. You can also apply your certificate or concentration courses toward a bachelor's degree.
The certificate and the concentrations are designed for students who have earned 60 college credits. The 24 credit certificate and all specific concentrations in paralegal studies offer practical instruction in paralegal studies from experienced professionals and attorneys.
How long does it take to complete the certificate program?
That will vary. While some students complete the certificate in one summer, you can choose to complete the program over two traditional semesters (about nine months.) Our schedule is highly flexible. Start your studies at the beginning of any of our three semesters, and schedule classes at a pace that works best for you.
Tuition
Please visit the Cost of Attendance page for current tuition rates and other fees and expenses. Financial aid is available for qualified students.