Delaware Law Engages
Delaware Law Engages (2022-2023):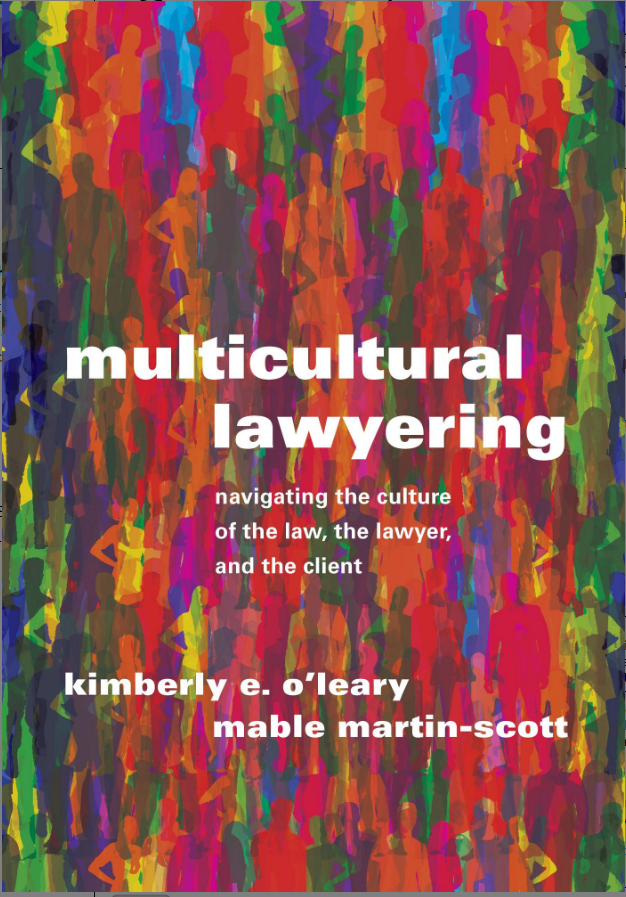 As part of Delaware Law School's Strategic Plan for Diversity, Equity and Inclusion, each year—through a program called "Delaware Law Engages"—a book or other medium is selected as required reading or watching for Orientation and the 1L curriculum.
This year, the book, Multicultural Lawyering: Navigating the Culture of the Law, the Lawyer, and the Client by Kimberly E. O'Leary and Mable Martin-Scott has been selected as the focus of Delaware Law Engages.
Additionally, DLS will sponsor programming centered around Multicultural Lawyering throughout the year, and faculty, administrators, and student leaders will engage the student body in group discussions.
Faculty may also incorporate readings from the book into their required class assignments. This book is a mix of policy, legal history, professionalism, and lawyering skills. It explores multiculturalism, the reasons behind calls for diversity in the legal profession, the culture of the law.; and considers implicit bias, examines how to best navigate one's own culture as a person interacts with legal systems, and how to best represent clients with a particular focus on understanding and translating a client's goals, values and culture into legal system values and culture, while one remains cognizant of their own values and cultures.
Case studies are included in the book.
Students can purchase this book directly from the publisher (with a 20% discount code DELLAW, all caps, good through 9/30/22).
For 1L Orientation, students were assigned to read pp. 56-58 (top paragraph only on p. 58) and pp. 133-162 on bias. The orientation topic/discussion will focus on bias.
2021-22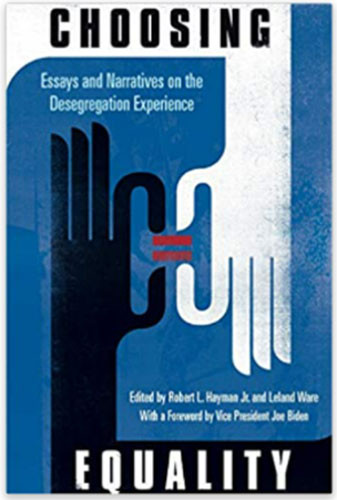 The Diversity, Equity and Inclusion (DEI) Committee is thrilled to announce the inaugural year of DLS's Delaware Law Engages program. The primary goal of DLS's Delaware Law Engages is to provide students, staff, and faculty a shared encounter with race, ethnicity, and legal justice issues, engendering greater awareness and understanding as well as conversations, both informal and formal.
For the 2021-2022 academic year, the DEI Committee selected the book Choosing Equality: Essays and Narratives on the Desegregation Experience, by Professor Bob Hayman of the Delaware Law School and Professor Leland Ware, Professor of African Studies and the Louis L. Redding Chair for the Study of Law and Public Policy at the University of Delaware. Choosing Equality focuses on the legacy of the U.S. Supreme Court decision in Brown v. Board of Education, both from a national perspective and also in the unique context of the Delaware experience, as Delaware contributed two of the five cases consolidated for the Supreme Court's consideration in Brown. The book is available for purchase by students through the Widener bookstore or a copy can be purchased here.
During 1L Orientation, held in August 2021, Professor Hayman presented a one-hour program with video segments by Professor Ware, along with Dan Atkins, Executive Director of Community Legal Aid Society, Inc. (CLASI). The program provided a brief introduction to equality issues raised by the book and explained why those issues are still important. Dan Atkins discussed a significant post-book development - the very recent CLASI/ACLU litigation for educational equality in Delaware.
Everyone is invited to read the book; talk about it with fellow law students, DLS faculty and staff; and watch for an announcement about an upcoming Public Education Seminar and panel discussion hosted by the Delaware Barristers on the topic of Re-segregation of Delaware Public Schools, sponsored by DLS and the DEI Committee in November 2021!
Happy reading!
Dean Farris and the DEI Committee