Employee Award Winner: Rosemary Callahan, October 2014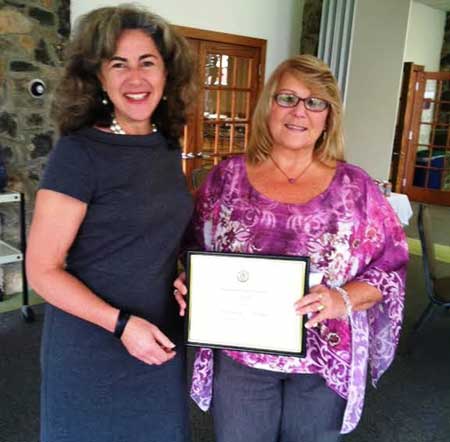 Rose Callahan is described by co-workers as extremely reliable and genuinely a very kind person who has been with Widener Law since 2001. She came to Widener Law to work in the bar programs office and she worked for many years with Micah Yarbrough. She probably has "fond" memories of the bar review binders that were back-breakers to assemble and transport!

Rose is a big country music fan and is very active with her church and provides assistance to her neighbors, as well as the students in the organizations she supports. She is generally a very happy person whose smile lights up a room especially after her yearly vacation in Mexico.

When asked to step up and accept a new position, Rose accepted the challenge and excelled at the task. While interacting with members of our community on all levels—students, faculty, administration and staff—she demonstrates a high level of professionalism.

Even when each day can seem like a juggling act, Rose manages the daily demands and creates a positive atmosphere. She tirelessly monitors several budget lines and has suggested several ways to save money.

Rose is very devoted to her family and community, even finding time to host a foreign exchange student in her home this year.
Picture: Interim Dean Erin Daly presents the Employee Appreciation Award to Rose Callahan.