Top Story
Campus Safety Officer Honored with Life Saving Award
3/10/2020
By Benjamin Beggs '20 Communication Studies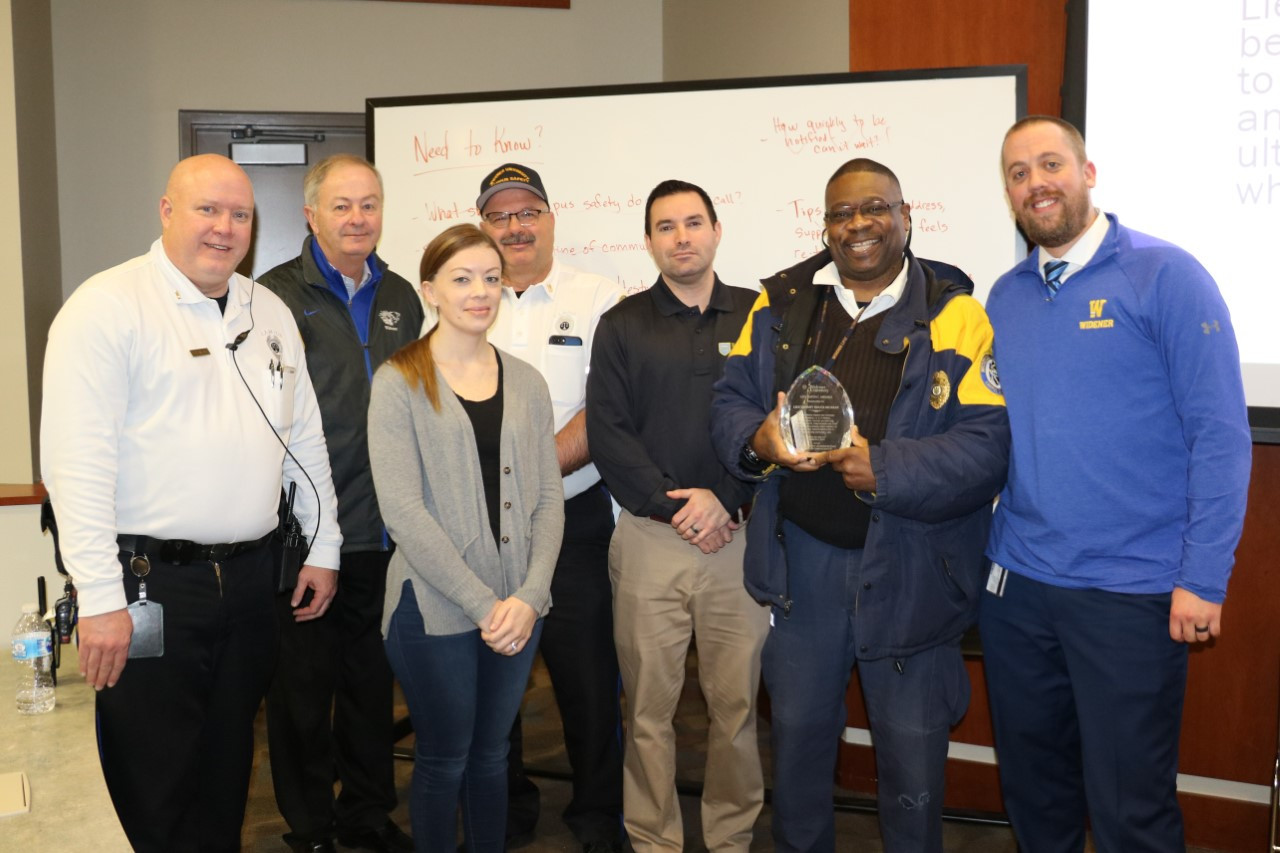 The first priority of Widener's Campus Safety team is the safety and well-being of students, faculty, staff, and visitors. One officer turned that commitment into an act of heroism.
Bruce Murray, a Campus Safety lieutenant working on the Delaware Law School campus, grew concerned during an overnight shift when he wasn't getting responses from a fellow officer over the radio. Acting proactively, Murray searched for and located his colleague, who was unresponsive. He utilized his medical training, administered CPR and resuscitated him, and ensured he got further medical attention. It saved his colleague's life.
Widener's new executive director of campus safety, Anthony Pluretti, proudly awarded Murray the Life Saving Award during a Campus Safety training day several weeks after the incident. The award is the first of its kind for Widener's Campus Safety, and while Pluretti hopes no further lives will require saving, he said the award would be given again if similar circumstances ever present themselves.
"This award reminds everyone of the purpose of our staff, which is to create a safe and secure campus for everyone, including our own staff," Pluretti explained. "I hope it also serves as an example of recognizing the amazing accomplishments of our team and how professional the organization is."
Pluretti believes that Campus Safety's role across the university should include more than just safety and security. He takes great pride in the work the department does every single day.
"There are a lot of exciting changes coming to our campus communities, and we at Campus Safety are eager to show everyone what we are capable of, and how we will exceed expectations," Pluretti said.